How To Take Long Screenshot in Laptop Windows 10 and other devices. In this text, you can see how to take long screenshots for any kind of device. In these modern times, we need some long pictures from PDF books, webpages, chats, etc.
Scrolling screenshots provide the utmost value as they let you capture much more in a single shot. However, despite being so important, it went unnoticed by Microsoft because Microsoft doesn't provide any tool to capture scrolling screenshots on Windows.
Keeping screenshots is a great way for gathering evidence, make archives, and use them later for any documentation or personal collection. So screenshot is most valuable at this time.
Read also 10 Tips on How To Rank A Video On Youtube (Fast Page)
How To Take Long Screenshot in Laptop Windows 10
Active windows page takes many ways to screenshot. Like as 'PrtSc', 'Alt+PrtSc', 'Win+PrtSc' or 'Fn+PrtSc'. If you press the button you can take your active page screenshot at any time. And save it on your desktop. But long screenshots are not easy to do.
But this doesn't work while you are scrolling the webpage, documents, or Word file, hence the unease of stopping & printing screen pops up. Now wait, to sort this out easily and save the timeline to work ahead, just scroll through the article (scroll again to take the screenshots) and learn the additional applications for support.  Taking Scrolling screenshots on Windows Windows 11, 10 laptops, and Desktop is no myth at all now!
Dear finder now I will share with you about 5 applications to capture scrolling screenshots in Windows. You can easily use it and long screenshots of your documents.
01. Faststone Capture
How to take screenshots on the Faststone Capture application. Faststone Capture is the most popular long-scrolling screenshots application for PC and laptops. This application uses easy ways. Simply download it and use it below the rules.
At first search "Faststone Capture" in google.
Find the official website like www.faststone.org
Click to download the link.
Install the popular Faststone scrolling application.
Open Faststone Capture.
For a long screenshot click on the selected icon.
Now the application waits for long screenshots. Click on the display.
Now your long page screenshots are started.
When completed the screenshots of the full pages then Press the Esc Button.
Our long screenshots pages now ready to uses.
However When completed your long screenshots then edit or save the pages on desktop.
02.  How to take Screenshots with Snipping Tool?
Step 1: Open Snipping Tool app from Start Menu. (You can also use 'Windows Key + Shift Key+ S' button to open Snipping tool)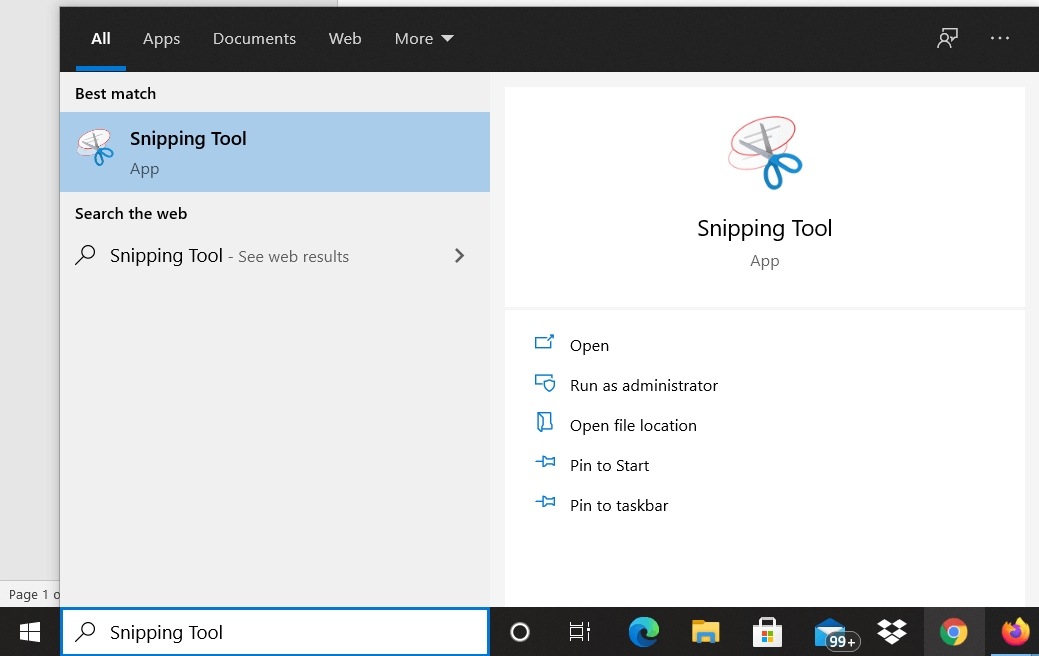 Step2: On the snipping tool window, you can change what you want to capture.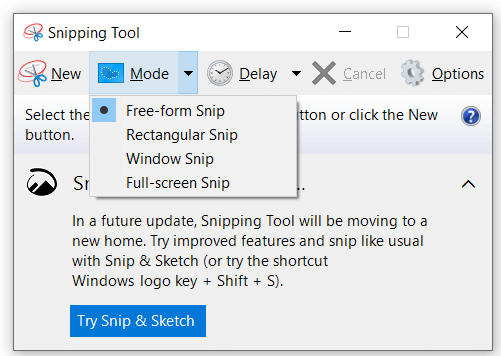 Step 3: Once you have decided on the mode of Snip, click on new to capture the Screenshot.
Note: As soon as the user clicks the snip, a dialog box opens where user can edit the snip and save it to desired location
03. How to take long Screenshots with Snagit?
Another capable scrolling screenshot software brings you close to Snagit, which not only allows screenshot capture & editing but also records activities occurring on the screen.
Once you install it and are ready to capture the content, you will find a screen like image below.

After this, you need to click on the top right red button 'Capture' and begin to take the screenshot which takes your still shots quickly and easily.
Step 1: For scrolling shots, you need to select the option of 'image' from the tab first.
Step 2: Here in the 'Selection' slot, choose the option of 'scrolling window'. After this, you can direct yourself to the page that needs capturing.
Step 3: Once done, your editing window opens up where required editing can be done before saving it.
04. Apowersoft Screen Capture Pro
Step 1: On signing up for free, you can click the option of 'Scrolling window' after which you need to come to the page whose screenshot is needed.
Step 2: The screen will automatically begin to shift down while saving the shot in another windows mode. Here you can edit your image and make desired changes as per liking.
05. SCREEENPRESSO
Screenpresso comes with a free version, convenient for those who prefer not to pay, especially home users. The application has an easy installation process, and it doesn't take up a lot of storage space.

It is important to note that using Screenpresso to take screenshots, including scrolling screenshots, is also completely effortless for experienced and beginner users. To take a scrolling screenshot on Windows with SreenPresso, you only need to download and install it, then position your cursor in a way that grabs the screenshots tool, usually at the top center of your PC.
If you have created a video and uploaded a video according to these rules, you can expect your video to rank very quickly. And that too will come back to the first page. So if you want to run the video then follow the above steps first. And then try to upload a video. Hope you understand.