In the post Night of the Dead – Farming Tips and Resources Table Spreadsheet and welcome to this informative guide on Night of the Dead's Farming mechanics.
Farming is one of the essential forms of resource production in Night of the Dead. You can access relevant structures for farming in the Build Menu, which is located alongside the Cooking Table.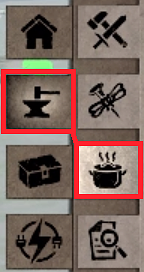 In this guide, we will introduce you to the Farming Tips and Resources Table Spreadsheet, which can significantly improve your farming output. The spreadsheet contains valuable information on various farms available in the game.
While most farms in the game offer copies of natural objects found in the world, only the Farm structure is upgradeable. Similar to extractors, the Farm requires reloading between harvests.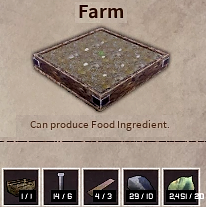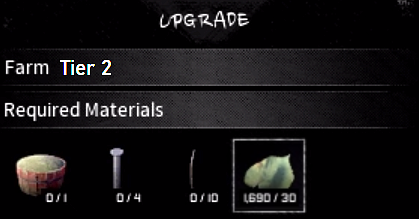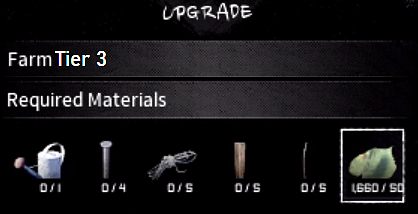 To upgrade the Farm, you must first sow seeds. This essential step is crucial to ensure that you reap maximum benefits from your Farm. By following the right strategies and using the right resources, you can make the most of your farming experience in Night of the Dead.
Farming Table
| | | |
| --- | --- | --- |
| Structure | Resource | Reload |
| FarmTier 1 | Seed | Cucumber |
| | | Sweet Potato |
| | | Ginger |
| | | Potato |
| | | Cabbage |
| | | Manure |
| | Seed | |
| FarmTier 2 | Tier 1 Resources | Garlic |
| | | Carrot |
| | | Onion |
| | | Zucchini |
| | | Broccoli |
| | | Fertilizer |
| | Seed | |
| FarmTier 3 | Tier 1 + 2 Resources | Red Cabbage |
| | | Pumpkin |
| | | Natural Pesticide |
| | Seed | |
Resource Table 
The provided table lists the materials, sources, and recipes for various items in a game or simulation. Here's a brief summary of the contents of the table:
| | | |
| --- | --- | --- |
| Material | Source | Recipe |
| Aluminum Ore | Ore Deposits (East Mine) | – |
| Branch | Trees; Bushes | – |
| Copper Ore | Iron Deposits (Low chance) | Generated (Mining Machine) |
| Crude Oil | Break (Sealed Barrel) | Generated (Oil Pump) |
| Gold Ore | Ore Deposits (Tundra Mines) | – |
| Herb | Bush | Generated (Farm) |
| Leaf | Trees; Bushes | Disa*semble (Research Data) |
| Limestone | Boulders | – |
| Logs | Trees | – |
| Magnesium Ore | Ore Deposits (Desert Mines) | – |
| Mushrooms | Ground | – |
| Piece of Iron | Iron Deposit; Break (Various Synthetic Objects) | Loot (Various Containers, Enemies) |
| Rubber Resin | Trees | – |
| Seed | Tree; Bush | Generated (Farm) |
| Small Stone | Ground | – |
| Stone | Boulders | – |
| Sulfur | Ore Deposits (Low chance) | Generated (Mining Machine) |
| Titanium Ore | Ore Deposits (West Mine) | – |
| Vine | Trees; Bushes | – |
| Aluminum Ingot | Crafted (Material Production Workbench) | 1 Aluminum Ore; 1 Branch |
| Arrow | Crafted (Handmade) | 1 Piece of Iron; 1 Branch |
| Ballista Bolt | Crafted (Equipment Workbench) | 1 Piece of Iron; 1 Branch |
| Brick | Crafted (Material Production Workbench); Loot (Wooden Crates) | 1 Stone; 1 Branch |
| Cement | Crafted (Material Production Workbench); Loot (Wood Crates) | 1 Limestone |
| Charcoal | Crafted (Material Production Workbench) | 1 Log; 1 Branch |
| Cloth | Crafted (Crafting Workbench); Loot (Containers, Enemies) | 5 Leaf |
| Copper Ingot | Crafted (Material Production Workbench); Disa*sembled (Copper Wire) | 1 Copper Ore; 1 Branch |
| Duralumin Ingot | Crafted (Material Production Workbench) | 1 Aluminum Ore; 1 Magnesium Ore; 1 Branch |
| Fuel | Crafted (Crafting Workbench); Break (Vehicle); Loot (Sealed Barrel) | 1 Crude Oil |
| Gold Ingot | Crafted (Material Production Workbench) | 1 Gold Ore; 1 Branch |
| Iron Ingot | Crafted (Material Production Workbench) | 1 Iron Ore; 1 Branch |
| Lumber | Crafted (Material Production Workbench); Loot (Wooden Crates) | 1 Log |
| Magnesium Ingot | Crafted (Material Production Workbench) | 1 Magnesium Ore; 1 Branch |
| Manure | Crafted (Crafting Workbench) | 1 Animal Intestines; 1 Small Meat Cut; 20 Leaf |
| Nail | Crafted (Crafting Workbench); Loot (Wooden Crates) | 1 Piece of Iron |
| Plastic | Crafted (Crafting Workbench); Break (Various Synthetic Objects); Loot (Containers, Enemies) | 1 Fuel; 1 Rubber Resin |
| Processed Feather | Crafted (Handmade) | 1 Bird Feather |
| Processed Leather | Crafted (Handmade); Break (Vehicle) | 1 Animal Hide |